Strategy
Mission
The FINELC mission is to enhance Finnish university language centers, to facilitate networking and take advantage of the common strengths and opportunities offered by the information society.  It is to develop the learning of all university students and help them discover the importance of language and communication. It is to promote students' studying and learning, and it is to ensure quality in our teaching.
Teacher discussions at the 2013 Language Centre Days in Rovaniemi, Lapland.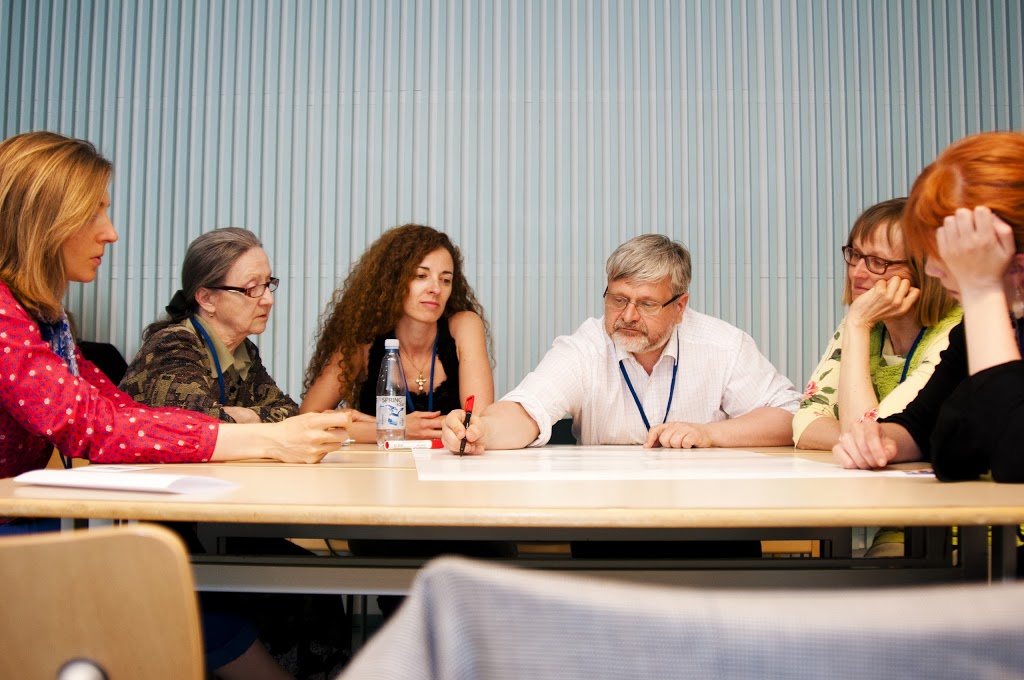 Photo courtesy of University of Lapland and Julius Chávez
VISION 2020
In 2020, the Language Centres (LCs) are connected by a network providing staff with working channels for co-operation in the development of language and communication skills teaching, administration and quality assurance. This networking facilitates the use of pedagogically sound language learning environments that are at the cutting edge of European development and that take into account the needs of each individual university.
The network has diverse and multidisciplinary teaching and learning practices, and materials suited to the changing needs of students. The Language Centres have a common understanding of quality goals and practices both in the teaching of language and communication and in administration. This common understanding is based on current research, strategic goals in teaching and national and international benchmarking. The network is a strategic planning partner for working groups and committees dealing with internationalization, the skills needed for working life and language and communication.
The network has research activity that supports teaching and has external funding for projects and research. The network is also well connected to representatives of the working community. The network is managed actively, systematically and proactively. It is a nationally and internationally known and respected expert body.
Simon Borg of the University of Leeds takes questions in the 2013 Language Centre Days conference on research and the language teacher. With him on the panel are Ulla-Kristiina Tuomi, Director of the University of Helsinki Language Centre and Heidi Rontu, Head of Aalto University Language Centre.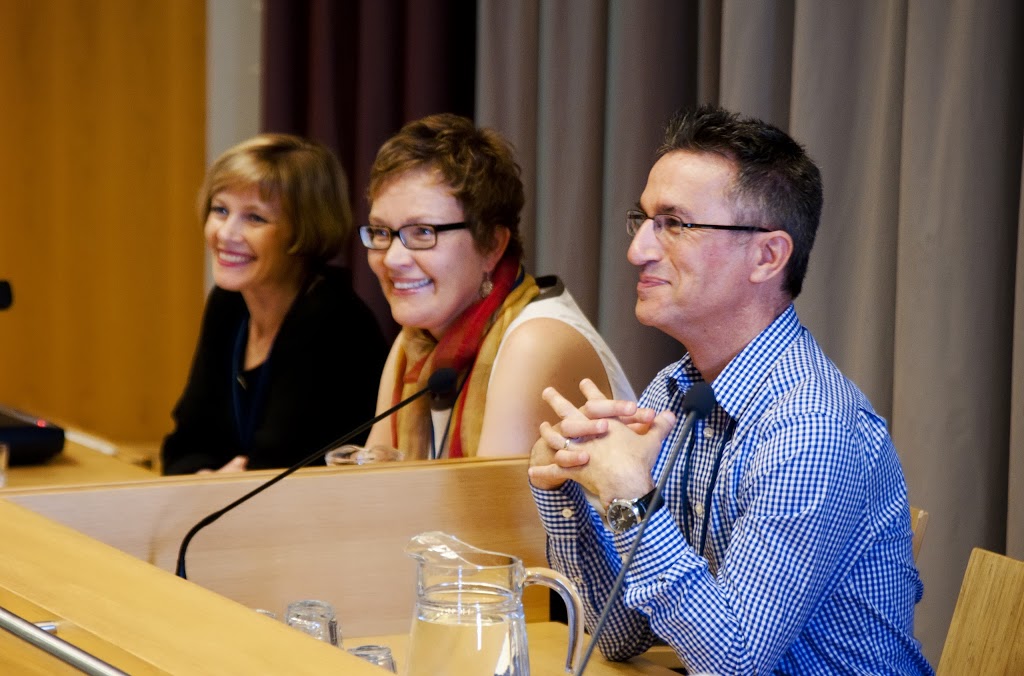 Photo courtesy of University of Lapland and Julius Chávez
Load: Language centre strategy work on a national level – FINELC